Protect your Business Data for a coffee a day with Synology*
Your backup Strategy
3 copies of your data (USB-remote-cloud)

2 different media (USB-NAS)

1 remote backup to my datacentre

1 cloud backup*
Includes
Backup of your PC's to your local Synology NAS

Backup of your Office 365 data to your local Synology NAS

Daily backup of your Synology NAS to USB (2TB) MAIN BACKUP – drive supplied

Daily backup of your Synology NAS to my datacentre in Tauranga (1TB) REMOTE BACKUP

Daily backup of your Synology NAS to the cloud (1TB) *
Optional
$30/month for additional 1TB datacentre storage

$10/month for additional 1TB cloud storage

$30/month local administration of your NAS (updates, security and logs)
Cost: $120/month 1TB - 12 months contract
*based on 4$ excl. GST coffee – Synology NAS required – T&C's see quote – price excl. GST
select your synology NAS for filesharing and backup
Plus Series 4 to 16 Bays
Powerful NAS ensuring data integrity with instantaneous snapshots and point-in-time recovery protection.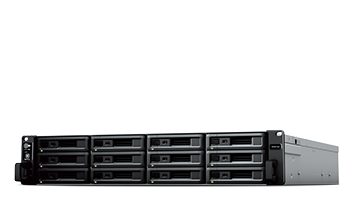 XS+/XS Series 4 to 12 Bays
Dependable storage and service foundation engineered for performance-intensive tasks and optimized for virtualization environments..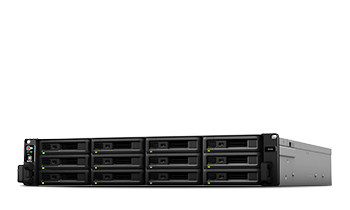 SA Series 12 Bays
Enterprise-grade SAS storage server fulfilling reliability, scalability, and performance simultaneously for large-scale businesses.
FS Series 12 Bays
Lightning-fast, all-flash server designed for IO-intensive and latency-sensitive applications.
WHY DOES YOUR OFFICE NEED ONE?
Businesses with 50 or fewer employees need to store ever-increasing amount of data. They also require affordable solutions to back up data, share files, and collaborate on a single file at the same time. However, very few have the luxury of dedicated IT support.
"WAIT, CAN'T TRADITIONAL FILE SERVERS AND PUBLIC CLOUD STORAGE SERVE THE SAME PURPOSES?"
Many begin by storing files on a traditional server, but when backup, or collaboration issues arise, the server is quickly rendered inadequate. Others choose public cloud storage, which is convenient for collaboration but raises concerns about control of the data and costly subscription fees. NAS can simplify your work and solve the above issues. Most of all, it's easy to use and cost-effective.
WHAT CAN SYNOLOGY NAS DO FOR YOUR BUSINESS
Next-gen file server
Centralized backup
Service continuity
Smart surveillance
Using a NAS is easy with low cost of ownership
Synology NAS is simple to operate and doesn't require a dedicated IT professional to install or manage. It can be configured and monitored via any web browser and even a mobile app. Tired of paying client access licenses (CALs)? Synology NAS charges no CALs or monthly subscription fees and provides a much larger, scalable storage space for further expansion.
NAS as the ultimate media streamer
Want to watch videos from computers, mobile devices, Apple TV, and Android TV without having to copy them between devices? Video Station streams videos to these devices. It also enriches your video collections with auto-downloaded posters, searches subtitles from the Internet, and lets you share videos with friends.